After last season, nothing can ever be written off again. From here on, absolutely anything is possible. And that's why this Saturday is the first day of the rest of the Premier League.
At odds of 5000-1, Leicester City's title win last season is perhaps the most remarkable sporting achievement ever. So this season, as much as the usual suspects have improved, we really have no idea what to expect.
One of the main reasons Leicester won the league was because of the removal of the Ferguson bar, something mentioned in a previous article on this page (https://jazztheory.wordpress.com/2016/05/14/three-hidden-factors-behind-leicesters-title-win/). So what last year's sporting miracle did was essentially hit the reset button. The power vacuum that came post-Ferguson has now seen all contenders realign, back to the starting block, each having to prove themselves from scratch. Expectations this year are truly sky-high for all teams. After a few years of mediocre title winning teams (a Man City that couldn't compete with Europe's elite, a Chelsea team that got progressively worse from 2014-2016 and a Leicester team many thought would get relegated), we will truly see a start of a new era of English top flight football.
With Leicester's heroic rise from relegation battlers to champions, all teams must be looked at considering the best case scenario. At the same time, looking at Chelsea's nearly equally astonishing drop from champions to mid-table mediocrity, we must also consider the worst case scenario too. So to ease you back into the chaos of Premier League football, check out these predictions on the most unpredictable league in the world.
Arsenal
Best case scenario: Arsene Wenger's world class players stay fit, the rest of the squad live up to their potential and the team win the league, comfortably.
Worst case scenario: The gap in quality between them and the rest of the league has been shortened so much they finish outside of the top four, and the Wenger era ends in disgrace.
Young talent to watch: 20-year-old Alex Iwobi, is a forward full of pace and skill in typical Wenger fashion. Also, it is now or never for Alex Oxlade-Chamberlain, now 22 and at the club for five years. Finally, injuries will allow Calum Chambers to show what he really has to offer, other than perfectly gelled hair.
Second season syndrome: Arsenal's player of the season Ozil will do as much sulking as starring without a new big name forward to excite him, with one eye on a move to the likes of Bayern Munich as he continues to refuse to sign a contract extension.
Season's star: Look for Jack Wilshere to show his undoubted ability at a time where he is being doubted more than he has ever been.
Prediction: 5th. Without a marquee signing the pressure on Wenger is only going to grow. An implosion must be coming and this could be the season for it.
Bournemouth
Best case scenario: They can't do a Leicester as they lack the tough characters the champions have, but they have enough quality to be anywhere from 5th-8th.
Worst case scenario: A relegation battle, but survival.
Young talent: New signing Jordan Ibe was one of Liverpool's most highly regarded recent youth products. Manager Eddie Howe will be looking to get the best out of the 20-year-old electric winger. Lewis Cook, signed from Leeds, is a highly rated 19-year-old defensive midfielder, battle-tested in the lower leagues.
Second season syndrome: Joshua King was hailed as he played 31 league games last season, getting six crucial goals. This season, with Callum Wilson and Max Gradel fit, he will do well to start half as many games.
Season's star: Athletic centre-back Tyrone Mings will vastly improve the joint second worst defence in the league last season, after he missed the entire campaign due to an injury on his debut.
Prediction: 11th, which is a big improvement on 16th last season. The squad is so much stronger with players back from injury and also more experienced.
Burnley
Best case scenario: Survival.
Worst case scenario: Propping up the rest of the league.
Young talent: 23-year-olds Michael Keane and Jon Flanagan (on loan from Liverpool) both have big club pedigree and real potential to become established Premier League quality defenders.
Second season syndrome: Former Brentford forward Andre Gray will do superbly to match even half of his 23 goal tally from last season.
Season's star: Goalie Tom Heaton is an England squad regular and captain of Burnley. With the form of Joe Hart having hit rock-bottom recently, he will want to do all he can to remain in the Premier League to contend for the England number one shirt, whether as an individual or with Burnley.
Prediction: 17th. Manager Sean Dyche comes back into the Premier League more experienced and will be able to grind out enough results to just about avoid relegation.
Chelsea
Best case scenario: The players click under Antonio Conte's style and the club gets back to where they belong; fighting for the league title.
Worst case scenario: Players become disenchanted with Conte's authoritarian style and defensive tactics, causing a revolt and another season of mediocrity, outside of the top four.
Young talent: Kenedy, the fleet footed Brazilian is likely to be moulded into a left-back/left-wingback under Conte's watch, in a position he could make his own.
Second season syndrome: N'Golo Kante will find it as difficult to be as devastatingly effective in his terrier like style without the balance he had in the Leicester midfield. Continuous changes in personal and formation will counter his efforts.
Season's star: Diego Costa is a player perhaps cost Jose Mourinho his Chelsea career with his underperforming, tempestuous displays last season. However, Conte has proven he knows how to get the best out of a powerful striker and Costa will benefit from that this season.
Prediction: 6th. Conte will cajole and coax his team as far as possible but find some players hearts just aren't in it, whilst others' legs just aren't up to it.
Crystal Palace
Best case scenario: A squad with a little bit of everything, if the likes of Connor Wickham and Wilfred Zaha really step-up the team could push for a top four finish.
Worst case scenario: The team remain inconsistent and fail to address the lack of goals in the team (last season they were the worst scoring team outside of the relegation zone), forcing them into another relegation battle.
Young talent: Big, strong and explosive, 23-year-old Connor Wickham had a storming end to the season and will be a guaranteed starter at number nine this season.
Second season syndrome: Wayne Hennessey has just come off probably his best season ever – as undisputed number one for both Wales and Palace – only to find himself likely to fall behind Steve Mandanda, the French international that was Marseille's player of the season last season.
Season's star: Club captain Scott Dann is 29 and in the prime of his career. One of the most underrated defenders in the league, Dann will know his performances won't go unnoticed by new England boss Sam Allardyce. Also, Andros Townsend will become the team's main attacking threat this season.
Prediction: 13th. Alan Pardew has vowed to let the team become an offensive force. Full of pace and skill, they will give any team a game, but lack the goals or defensive depth to push for Europe.
Everton
Best case scenario: Romelu Lukaku stays and Ronald Koeman helps him, Ross Barkley, Gerard Deulofeu come of age, and Everton do a Leicester to win the league.
Worst case scenario: Lukaku leaves, Barkley and the rest of Everton's mercurial talent remain inconsistent and the team remain in mid-table no-man's-land.
Young talent: With John Stones leaving, another great defensive talent in left-footed, athletic and composed Brendan Galloway will be looking to make his own place in Everton's backline.
Second season syndrome: The number of games, goals and assists Leighton Baines gets has dropped every season for the last four (only two goals and one assist last season), and with the emergence of Galloway, he will slowly be faded out of his certified spot at left-back.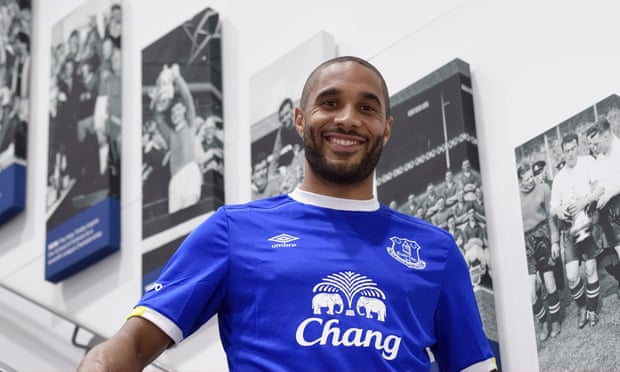 Season's star: Ashley Williams will go into this season as confident and as good as ever, with the faith Koeman has shown in buying him to replace John Stones and a great Euro 2016 for Wales.
Prediction: 9th. Koeman has proven himself an outstanding manager and will improve an already good team. However, the team will still lack the fearlessness needed to best the big boys.
Hull City
Best case scenario: A team with lots of Premier League experience, the club could survive with ease.
Worst case scenario: The manager situation sees them start disastrously and end with them relegated by April.
Young talent: 22-year-old Scottish left-back/wingback Andrew Robertson won lots of acclaim for his first season in the Premiership in 2014/15. Now, even more established in the team, Robertson returns an even better player.
Second season syndrome: Abel Hernandez revelled in the Championship last season, scoring 20 goals as Hull won promotion but won't find Premier League defences as easy to crack.
Season's star: The central midfield partnership of Jake Livermore and Tom Huddlestone (former Spurs teammates too) is one of the more impressive parts of the Hull team. Both will shine in a solid team built around their complimentary abilities (Huddlestone's ball play and Livermore's tenacity).
Prediction: 20th. The team will find it too hard to recover from the loss of Steve Bruce as manager, especially without an experienced replacement as Mike Phelan takes the helm in an interim position.
Leicester City
Best case scenario: Jamie Vardy and Riyad Mahrez perform at the same level as last season and the back four remain solid, resulting in a top four finish.
Worst case scenario: The pressure of expectation, the extra games and their best players keeping thoughts of a big money transfer in the back of their heads results in a big Chelsea-esque drop.
Young talent: 19-year-old left-back Ben Chilwell has been scouted by every top club in England and may get a chance to show why. 20-year-old winger Demarai Gray is a huge talent that Claudio Ranieri is helping to blossom. But all eyes will be on the explosive talent of 23-year-old Nigerian Ahmed Musa.
Second season syndrome: Riyad Mahrez will feel the loss of N'Golo Kante more than anyone. Kante's tremendous work-rate allowed for Mahrez to play higher up the pitch than a normal winger in a midfield four would. With this loss and extra attention from markers, Mahrez will not be able to replicate last season's terrific goals and assists figures.
Season's star: Teams will be giving an extra 10% to beat the champions and Leicester will find this hard to handle. Captain Wes Morgan will have even more to do this season and may just cement himself as one of the league's best centre-backs.
Prediction: 8th. In recent years both Liverpool and Manchester United have seen league campaigns suffer due to Champions League participation, whilst no team has retained the title since 2009. Add these facts to Leicester's inexperience and light squad and it a drop to mid-table is likely.
Liverpool
Best case scenario: Jurgen Klopp finds the right balance between attack and defence, Daniel Sturridge stays fit and Liverpool win the league.
Worst case scenario: Defensive frailties from last season remain and the team's attackers don't gel, resulting in a finish outside of the top four.
Young talent: 18-year-old Sheyi Ojo showed so much ability in just eight games that Jurgen Klopp sold Jordan Ibe to make space for the skillful winger. 20-year-old Marko Grujic is considered one of Serbia's best young talents and is one of the only true defensive midfielders in the Liverpool squad, meaning he has a real chance to get decent game time.
Second season syndrome: Georginio Wijnaldum starred for Newcastle last season, scoring 11 goals from midfield. In this Liverpool side packed full of players who play in his position already though, the Dutchman is likely to struggle to get regular game time.
Season's star: Sadio Mane is a perfect Klopp player. Great at pressing defenders, full of energy and able to score as much as he assists. Mane will be a real Anfield favourite.
Prediction: 7th. This is a team that lacks balance but has as much ability as any side in the league. The problems with Daniel Sturridge could get worse as Klopp is again talking about players needing to play through pain. A lot depends on keeping a consistent back-four.
Manchester City
Best case scenario: Pep Guardiola improves City in the same way he did Barcelona and Bayern Munich, making them more tenacious, better in possession and bringing the best out of the forwards, resulting in an absolute cakewalk of a title win.
Worst case scenario: Not winning the league because Guardiola's style doesn't transition well into the Premier League due to the intensity of playing more games than his teams usually do, against opposition more willing to impose direct football on them. Vincent Kompany and Sergio Aguero failing to stay fit will affect this.
Young talent: Kelechi Iheanacho seems to have been given the position of second striker behind Aguero, meaning the 19-year-old Nigerian will get lots of opportunities to play. Meanwhile winger Leroy Sane is being looked at as the next German superstar in the making, which is as high as expectation can get.
Second season syndrome: More like final season syndrome, Yaya Toure may not have the work-rate Guardiola – the manager that sold him at Barcelona – demands from his players at 33-years-old.
Season's star: Intelligent as he is dynamic, Kevin De Bruyne will improve even further under the guidance of Guardiola, meaning he may be seen as one of the world's very best by the season's end.
Prediction: 3rd. The club want a European trophy and Guardiola will get City close but at the expense of some crucial Premier League results.
Manchester United
Best case scenario: Jose Mourinho reinvigorates the club. Zlatan Ibrahimovic becomes the goal-scorer the team have needed. The young players keep improving and Paul Pogba shows he's worth £89million. And the team win the league.
Worst case scenario: Ibrahimovic looks as old and slow as Wayne Rooney. The nerves under pressure remain and another struggle to make the top four ensues.
Young talent: Along with the obvious standouts, Timothy Fosu-Mensah is definitely worth a mention. An 18-year-old able to play in any defensive position, the Dutchman has great awareness for a teenager, is extremely athletic and excellent feet for a defensive player.
Second season syndrome: Marcus Rashford looked at his best when playing upfront last season, where his movement, skill, pace and finishing ability saw him become a revelation. This season he will only be played as a number nine when either Ibrahimovic or Rooney are unavailable, meaning he will have less impact from a wide position, where he is more likely to find playing time.
Season's star: Paul Pogba will show a level of ability as a central midfielder not seen in the Premier League since Yaya Toure was in his prime, and the likes of Paul Scholes, Frank Lampard, Steven Gerrard along with others before him.
Prediction: 1st. Mourinho with a squad this good and only the league to focus on will result in United once again being champions of England.
Middlesbrough
Best case scenario: A mid-table finish for one of the most talented squads to have been promoted from the Championship.
Worst case scenario: A bad start leads to low confidence and ultimately relegation.
Young talent: Centre-back Ben Gibson has played 100 Championship games in the last three seasons. The 23-year-old Boro youth-product is a 6ft 1in England defender in the making.
Second season syndrome: Uruguayan playmaker Gaston Ramirez was superb for Boro as they finished second to Burnley in the league. This season, when Boro fail to dominate games as they did in the Championship, he will struggle to have a similar impact.
Season's star: Alvaro Negredo looked superb for a time at Man City, with his build and technique giving him a real edge against Premier League defenders. As the main striker for Boro now and still only 30, the Spaniard will shine once again.
Prediction: 18th. The club have been waiting seven years to be back and the fans but the team will rely on players not cut out for a relegation battle, and that will see them quickly exit back into the Championship.
Southampton
Best case scenario: New manager Claude Puel maintains what Mauricio Pochettino and Ronald Koeman had going on and the team challenge for places in Europe.
Worst case scenario: There is an almighty collapse due to the continuous sales of first team players, leading to a relegation battle.
Young talent: 22-year-old Nathan Redmond is one of the best young English wingers today. Since going from Birmingham to Norwich he has progressed and he will again at Southampton.
Second season syndrome: Jose Fonte is on the high of his life after playing a key role in Portugal winning Euro 2016. However, his summer exploits will catch up to him physically and the lack of a defensive screen in front of him (Victor Wanyama being sold to Spurs) will see him not at his best this season.
Season's star: Charlie Austin becomes the clubs main forward with Graziano Pelle leaving. With the likes of Redmond, Dusan Tadic and Jay Rodriguez providing him with the ammunition, we could see Austin getting enough goals to be in the England squad this season.
Prediction: 12th. The team is good enough not to struggle but their years of over-achievement may finally be over.
Stoke City
Best case scenario: Their quality forward line gel and destroy lots of teams, pushing them towards a top four finish.
Worst case scenario: Their best players remain inconsistent. Manager Mark Hughes fails to establish a solid defensive unit and the club fail to challenge for Europe.
Young talent: Egyptian winger Ramadan Sobhi is just 19, with barely over 50 games worth of professional experience. Yet, he comes with the reputation of one of Africa's best young talents. Hughes loves exciting players and Sobhi could become a fan favourite.
Second season syndrome: Signings such as Gianelli Imbula and Joe Allen mean that halfway line hero Charlie Adam won't surpass the peaks he reached last season.
Season's star: Joe Allen will be hungry to show Liverpool should not have sold him and this Stoke team have a role just perfect for him to excel in.
Prediction: 10th. The team is good enough to challenge higher up but rely on too many players that can't maintain form.
Sunderland
Best case scenario: David Moyes does what he has proven he can do and gets an average squad challenging for Europe.
Worst case scenario: The squad lack enough quality to get out of the relegation zone and go down.
Young talent: Adnan Januzaj, the 21-year-old Belgian winger signed on loan from Manchester United, showed his best form under Moyes and will look to prove he's as good as he once briefly looked.
Second season syndrome: John O'Shea is the club captain but at 35 the club are looking to replace him and have made the signings to do so.
Season's star: Patrick Van Aanholt was superb at left-back last year for Sunderland. The talented 22-year-old Dutchman signed from Chelsea will only go from strength-to-strength from now.
Prediction: 14th. Moyes will be able to manage a fresher Sunderland squad to safety with ease.
Swansea City
Best case scenario: The likes of Gylfi Sigurdsson and new signing Fernando Lorente find their best form and carry the team to challenge for Europe.
Worst case scenario: The loss of a man who has been at the heart of their defence for eight years – Ashley Williams – sees them become too defensively frail to survive in the league.
Young talent: Borja Gonzalez (also known as Borja Baston) is a 23-year-old Spaniard that was on the verge of a national call-up due to scoring 18 league goals for Eibar last season. He is quick, has great feet and is so good he may not be at Swansea too long.
Second season syndrome: Nathan Dyer comes from winning the league at Leicester (on loan) to the bench of Swansea and possibly even the transfer list.
Season's star: After a difficult few seasons in England, Jefferson Montero will be raring to go this season and has the ability to be one of the league's standout players.
Prediction: 16th. Italian stalwart Francesco Guidolin will keep the team solid enough to survive, even if their better players don't perform.
Tottenham
Best case scenario: An improved squad seeing no end of season drop off, resulting in a title winning season.
Worst case scenario: Harry Kane misses a large chunk of the season through injury. Champions League games take their toll. Spurs fail to make the top four.
Young talent: Vincent Janssen is 22-years-old and ready for a new challenge having just starred (28 league goals) in Eredivisie. The forward will be the man Spurs look to for goals when Harry Kane is not on the pitch.
Second season syndrome: Danny Rose was superb at left-back last season but comes into this season perhaps with a knock to his confidence after playing for England during their dismal Euro 2016 campaign. Tough games in the Champions League may expose some frailties in his game.
Season's star: Victor Wanyama played for Mauricio Pochettino at Southampton. He is a tenacious midfielder that will revel in Pochettino's high-pressing game.
Prediction: 2nd. Pochettino has gotten his team in a really good place, with many players performing as good and as consistent as they have ever done. But they still won't win the league.
Watford
Best case scenario: The team maintain the defensive resilience (joint second best defence outside of the top six) they showed under Quique Flores and the Troy Deeney-Odion Ighalo partnership continues to provide goals, giving them a comfortable mid-table finish.
Worst case scenario: Yet another managerial change (Italian Walter Mazzarri now in charge) causes the team to lose their tactical understanding. The Deeney-Ighalo partnership doesn't get as many goals this year. Relegation.
Young talent: Jerome Sinclair signed from Liverpool in another move that shocked many. Hardly given a chance with the reds, Sinclair is a very highly rated 19 year old forward.
Second season syndrome: Ighalo's goals faded out after a blistering start to last season. This season he will be marked out as Watford's danger man this year, meaning more attention on him and therefore less goals.
Season's star: Isaac Success, last season's player of the year for Granada, is Watford's big money signing this season. The Nigerian winger is skilful, quick and capable of the spectacular.
Prediction: 19th. The team are on their 8th manager in just five years. This kind of inconsistency has to take its toll on the players. And with teams now knowing how much of a threat Watford's forwards are, they will struggle this season.
West Brom
Best case scenario: Tony Pulis does what he does best and pushes his squad as far as they can go, resulting in a top 10 finish.
Worst case scenario: The fans turn on Pulis to such an extent the club are forced to sack him after a bad start and the Baggies get relegated.
Young talent: Jonathon Leko is an 18-year-old Congolese born forward that has been a star of England youth teams. Another product of the WBA academy, Leko has been touted for big things and will be in the first team squad this season.
Second season syndrome: Gareth McAuley just had arguably the season of his life last season due to his good form for both club and especially in being one of Northern Ireland's standout players in Euro 2016. However, at 36 years old, surely the only way for McAuley now is down.
Season's star: Nine goals in his debut season was a good return from Salomon Rondon, the Venezuelan striker bought from Zenit St Petersburg. This year, now more comfortable with the style of the league, the club may be able to get more out of the ultra-strong Rondon.
Prediction: 15th. With only one addition (winger Matt Phillips from QPR) to a tiny squad of just 22 players, (which includes three goalkeepers), the club will really struggle without more signings.
West Ham
Best case scenario: Dimitri Payet proves himself the best player in the league, the defence improves and the goals fly in from their forwards as West Ham do a Leicester.
Worst case scenario: The club fail to find the right balance between defence and attack, whilst adapting to a new ground takes its toll on the pitch, resulting in a finish outside of the top six.
Young talent: In patches, 23-year-old attacking midfielder Manuel Lanzini looked like the Argentinian wonder-kid he was meant to be. Now more settled and confident in his role with the team, Lanzini may flourish. Also, Reece Oxford (17) and Sam Byram (22, signed from Leeds) are two young players with the ability to get in the England squad – this season.
Second season syndrome: Payet will have defenders looking to kick him out of games early on this season. Luckily for West Ham they have signed some quality forwards to support him, even if he doesn't recreate last season's heroics.
Season's star: Signed from Valencia, Sofiane Feghouli is a winger that has truly fantastic ability. Really skilful and aggressive in his approach, manager Slaven Bilic could help Feghouli become a star this season.
Prediction: 4th. The club will get a huge boost from keeping their best players and adding real quality such as Feghouli and Andre Ayew, especially to play in front of 60,000 fans at their new Olympic Park stadium, making it a potentially amazing season for West Ham.
Final Standings
1: Manchester United
2: Tottenham
3: Manchester City
4: West Ham
5: Arsenal
6: Chelsea
7: Liverpool
8: Leicester
9: Everton
10: Stoke
11: Bournemouth
12: Southampton
13: Crystal Palace
14: Sunderland
15: West Brom
16: Swansea
17: Burnley
18: Middlesbrough
19: Watford
20: Hull City
Top scorer: Zlatan Ibrahimovic.
Player of the season: Paul Pogba.
F.A Cup winners: Tottenham.
League Cup winners: Manchester United.